Tuition and Fees
W

e realize families make sacrifices to send their children to Judson International School. We are certain that investing in your child's future by giving them a quality Christian education is one of the best gifts you can ever give.
The future starts now!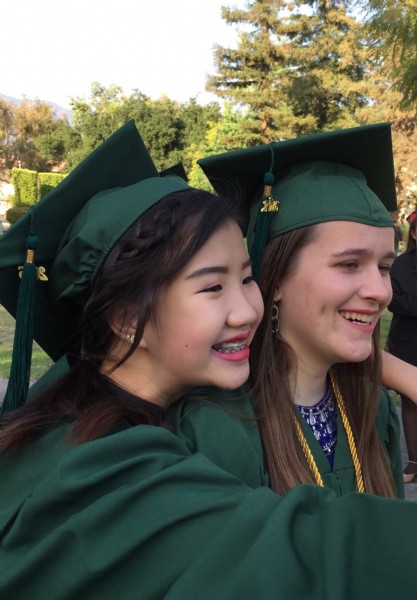 Application Fee: $100
All application and registration fees are non-refundable.

Local Student Tuition for 2017-18 School Year (subject to change)
TUITION (NON-REFUNDABLE & NON-TRANSFERABLE)


ANNUAL FEES (NON-REFUNDABLE & NON-TRANSFERABLE)
Registration Fee $300
Curriculum Fee $500
Technology Fee $150 (7th - 12th)
Chromebook Fee $300 (9th - 12th)
Parent Participation Fee $300 per family - to be billed May 20 if 20 hours of parent participation are not completed
K-12 Annual Building Fee $100 per family
Optional Participation Fees: varies by student. Examples include, but are not limited to: uniforms, curriculum & technology fees, sports participation fees and uniforms; AP test fees; clubs; labs; trips; transportation; etc.Tuition does not include ancillary fees, such as the ones listed below.
SECONDARY COURSE FEES
Judson offers some enrichment classes, field trips, and mission trips that involve expenses in excess of normal and customary costs. Such expenses may be the result of requirements for specialized course supplies, books, or travel required for the course. When extraordinary expenses are required for Judson to offer an enrichment course, participants will be charged an additional non-refundable course fee to cover these expenses. Course fees are billed after the beginning of the Fall Term and Spring Term (unless otherwise noted).
Grade Description Fee
5th & 6th Weeklong Science Camp $400
7th Missions Exposure Week $150
8th Missions/Serve Trip & Graduation $450
9th - 11th Missions/Serve Trip $550
12th Missions/Serve Trip & Graduation $600
Additional optional activities may be offered throughout the year for a fee. Fees for optional activities will be communicated in advance. Examples of past activities are: Spring Musical, Spring Break Mission Trips, and other student club activities.
SMART TUITION PAYMENT OPTIONS

PLEASE NOTE: Your financial obligation to the school is for the full annual tuition. The school cannot cancel its unpaid obligations if your student is forced to withdraw during the academic year. Therefore, Judson suggests parents secures a Tuition Benefit Plan that will provide substantial assistance in fulfilling your financial obligation in the event your student withdrawals. For further details, please contact our Finance Dept at (626) 398-2477 or by EMAIL.