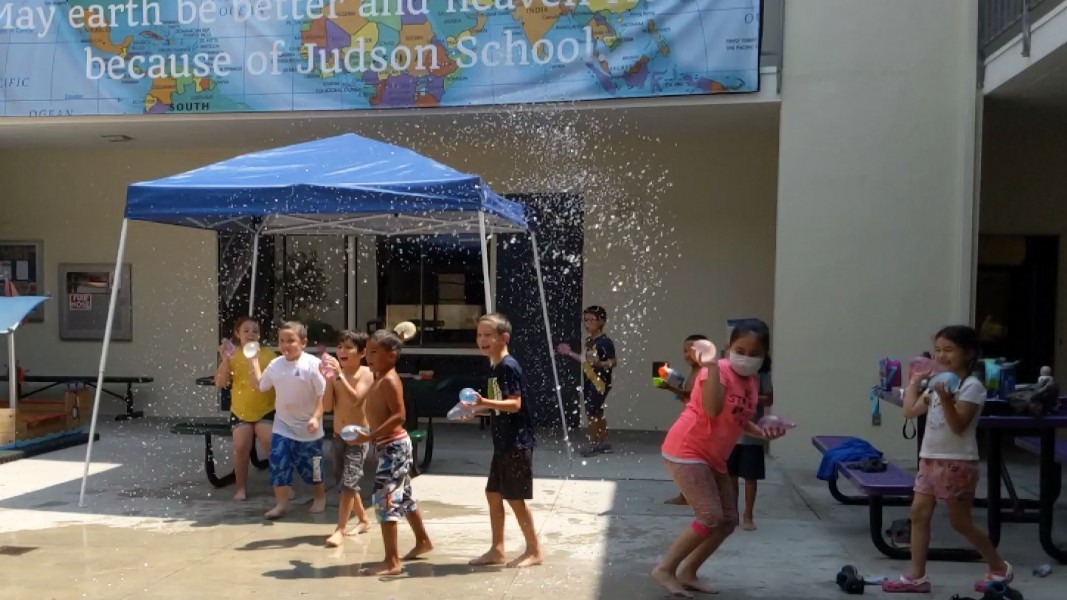 Miss Mary's class beats the heat with a water fight!
Congratulations to everyone on a successful beginning to the school year. K-2 are doing great on campus and we are enjoying having children around again. Despite the heat they are setting off on the year's learning, with fun recesses playing with water :). Grades 3-12 are also working well online as we finalize classes and schedules.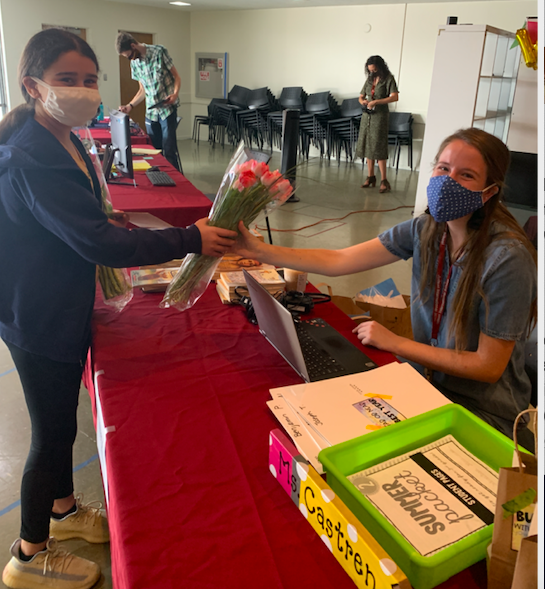 School Materials Pick up Day for 3rd - 12th grade
The news is reporting that numbers of cases of COVID in LA County are dropping which means we may be able to apply for a waiver for K-6 in a couple of weeks. We will keep you posted on that. Meanwhile our task force is working out the kinks in having students on campus. We are maintaining a cohort or pod model where each class is self-contained and doesn't interact with the other pods. Our cleaning crew are here every evening keeping the classrooms and restrooms spotless and sanitized. We are doing a health check for each teacher and student as they arrive in the mornings. And most importantly we are providing a sound education for each student, both at school and at home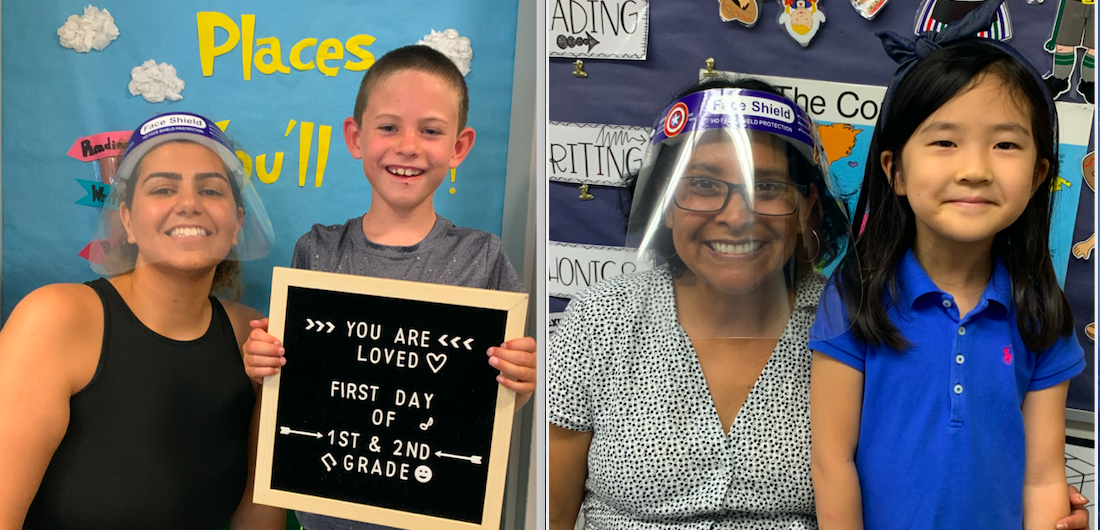 First day of school pics!
Please help us get the word out that learning is happening at Judson. We added three new students just this past week. Word of mouth is the best way for people to hear about our school. Feel free to pass on our contact info to your friends and family. Kim Aasland, our Director of Admissions, can be reached at kim.aasland@judsonschool.org or admissions@judsonschool.org.