COVID19 Updates
Posted 3.26.20
Happy Friday!
Enjoy your Spring Break (March 30 - April 6*)!
* Classes begin April 6 at 9: 16 am for Grades 5-12 and April 7 for Grades K-4
Be sure to get outside and get some fresh air over Spring Break using safe social distancing, of course. Enjoy these pics of our students getting outside during our distance learning.
Message from Principal Bjoraker: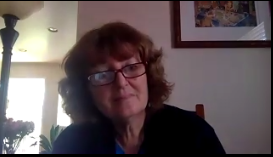 Hello Judson Families,
I miss seeing you all every day. Thank you for how you have been handling our distance learning program. I know this is a huge hurdle for everyone, but we assured that your children's teachers and all the staff have been working full time to keep our school running virtually.
*Next week is spring break. I have told all the teachers to be sure to take the whole week off. They need a break and time to attend to personal issues and challenges that they may be facing.
* We are planning for another month of distance learning. It is too early to conjecture when we may be able to return to our campus. We will be aligning with the recommendations of the CDC and LACOE for the timing of this.
*Monday, 04/06, is an in-service day for teachers to prepare for continuing distance learning for the month of April. Tuesday, 04/07, is a late start for 5th-12th grades, beginning with their 1st period class. It will be an additional in-service day for K-4th for teachers to prepare packets of materials for you to pick up. You will receive details on how to do this on 04/06, but be assured we will follow all the safety guidelines.
*Teachers may assign independent work on 04/06 and 04/07 (K-4). Your child's teacher will be in touch with you.
*On our website we have a link to many educational resources. You can utilize these to keep your children busy next week, as well as at any time you hear, "I'm bored!".
*Parent prayer meetings are held on Tuesday at 8-9am with Zoom. If you would like to participate, send your email to Colleen. On the website there is a prayer request form that you can use. We will pray for you.
*Tuition payments are due next week. We ask that you continue to keep current with your payments as our two main expenses, rent and salaries, will remain the same while we are at home. Judson is dependent of full payment of tuition to meet expenses.
*Remember to be thankful for all that we have been given. This is indeed a stressful time, but there are always others who are dealing with something worse. Whatever we go through, we are in this together and God is with us. Scripture tells us that God will bring good out of difficult times if we are walking with him (Romans 8:28). Let's continue to look for the positive while supporting each other through the difficulties.
With prayers and blessings for you all,
Diana Bjoraker MS Educational Leadership
Principal | Judson International School
Happy Thursday!
Posted 3.25.20
Happy Thursday!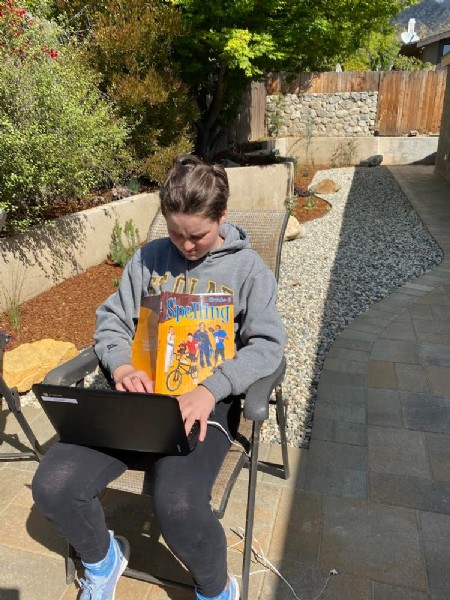 Dear Judson families,
We hope that you are staying spiritually encouraged. We are praying for you regularly. Our staff meet online three times a week for prayer and parents meet once a week online for prayer. You can always submit your prayer requests on our dropdown menu: Prayer Requests
We are now livestreaming chapel services on Wednesdays for our students. They are also uploaded to our Judson YouTube channel. Feel free to subscribe here: Subscribe to Judson YouTube.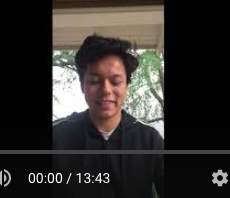 This week our Judson Chapel message was brought to us by Judson seniors Daniel Pokrifka and George Aziz. They focused on Psaml 27:1-3 and how faith can help us in times of fear and uncertainty. To listen to their message, click here: Judson Livestream Chapel 3.25.20
Finally, we wanted to share a poem written by one of our faculty members last week. We hope it is encouraging to you.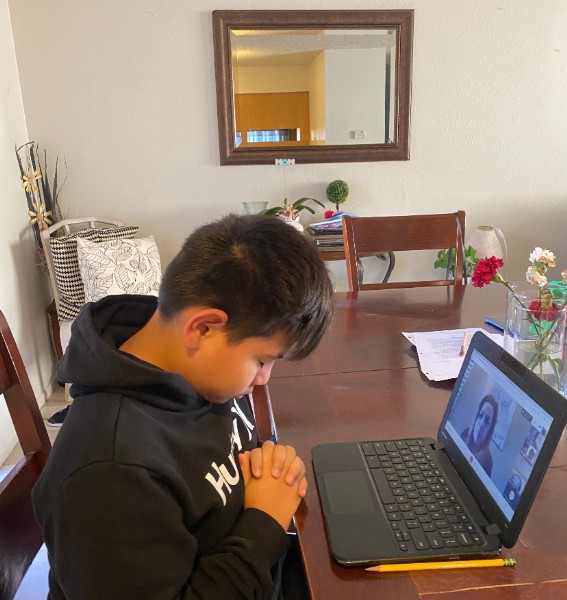 Suddenly
By Kim Aasland
Suddenly things can happen.
Suddenly the world can shift.
Suddenly there are no schools or bars or restaurants or Kobe Bryant
Suddenly there are no cleaning products in the stores or face masks in a little clinic in New Mexico.
Suddenly the world is shaken.
Suddenly we realize how unstable is the ground we've been standing on.
Suddenly a man appears.
But He's been here all along.
Suddenly His light bursts through the gloom.
He whispers, "I am doing a new thing."
We haven't been here before but He has.
This did not catch Him by surprise.
As we follow, He directs.
As we listen, He reveals.
Two things we know for sure:
We are to love Him with all our heart and mind and soul and strength.
And we are to love our neighbor as ourself.
Do not fear, little ones.
Our Father is doing a new thing.
As you are in the wilderness, remember who He is.
This is a great escape; don't ask to return to Egypt.
He will provide your manna.
Later on you will long for the sweet communion of these days.
Let the stillness settle in.
Blessings,
Judson International School
Posted 3.24.20
Happy Wednesday!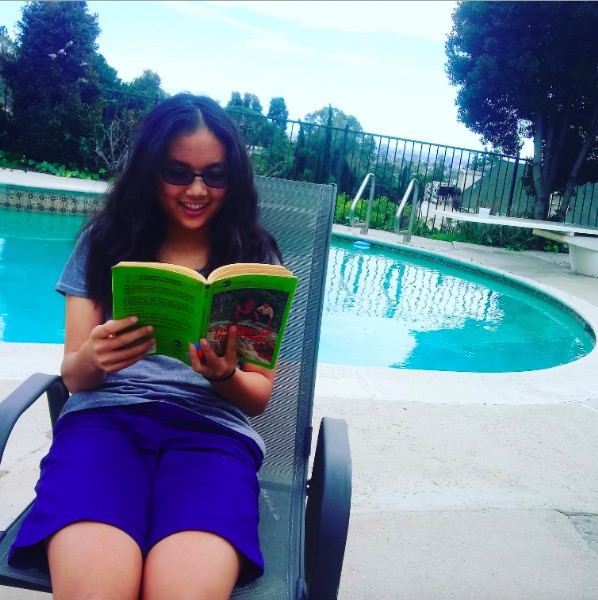 Dear Judson families,
This season of distance learning is a great time to do reading. One thing our staff has been doing for our younger students is recording videos of story time for them to watch. Click here to listed to Principal Bjoraker reading a story: Principal Bjoraker Reads "Varenka."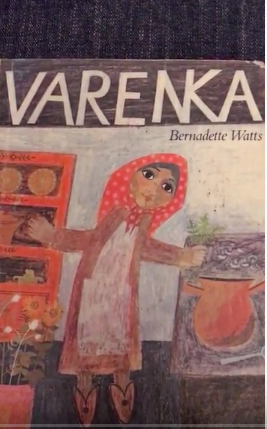 You can also listed to books via Audible. Many of the books have been made free during this time. You can begin listening here: Audible Storybooks.
Remember that the last day of school before Spring Break is March 27. We will be providing some ideas for home-based fun during break later this week. In the meantime, happy reading!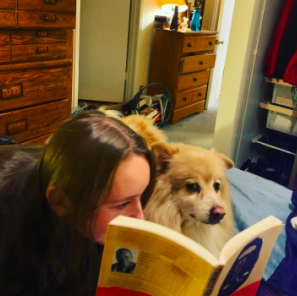 Blessings,
Judson International School
Posted 3.23.20
Happy Tuesday!
We are so proud of our students who are doing some great work during this season of distance learning. Check out this diagram made by one of our junior high students for Bible class: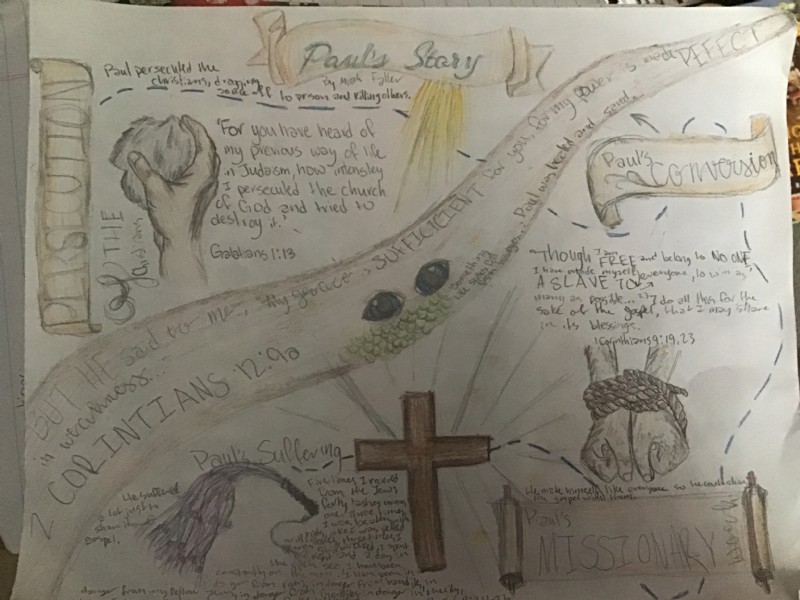 Today we did our first ever livestream video on FB via Be.Live! If you missed it, you can check it out here: Judson's First Ever FB Live Video. This gives an overview of all the amazing distance learning resources we have added to our website recently.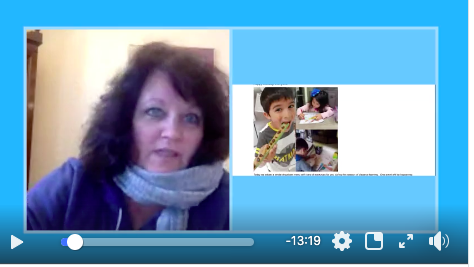 We will try to highlight a few fun resources each week. Here are a few for today that are STEM-based.
Snapology provides fun STEM-based online classes and challenges. STEM stands for Science, Technology, Engineering and Mathematics.

Mosa Mack Science
Mosa Mack is having a live online science lesson for kids this Friday, March 27 at 9 am PST (noon EST). You can join here: Mosa Mack LIve Online Science Lesson.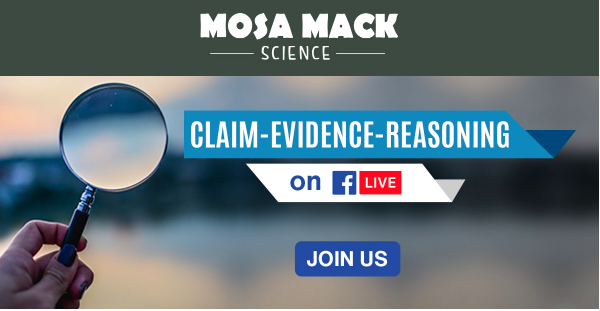 Hope you are all doing well. As always please email any questions or issues to your teachers and/or Principal Bjoraker at diana.bjoraker@judsonschool.org. Send in your distance learning pics to our Director of Admissions and Marketing Kim Aasland at kim.aasland@judsonschool.org.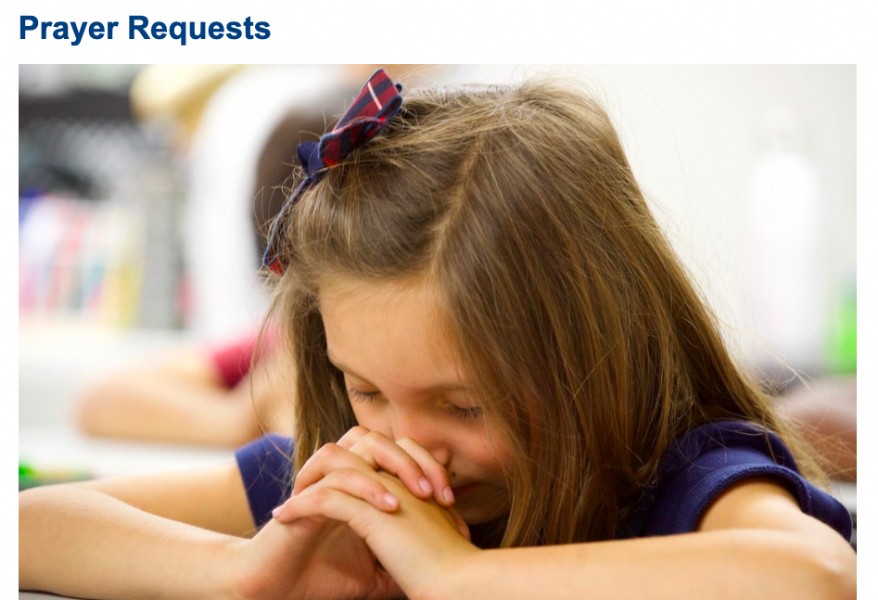 We have added a new section to our COVID19 Updates dropdown menu for specific prayer requests. You can check it out here: Judson Prayer Requests.
Blessings,
Judson International School
3.23.20
Happy Monday, everyone!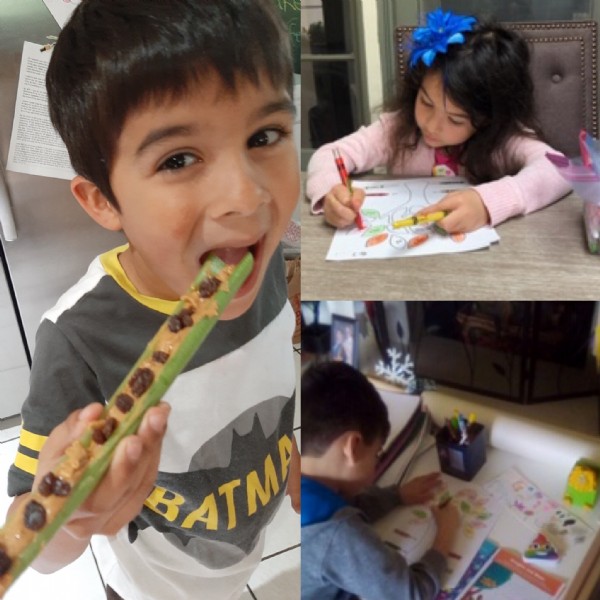 Today we added a whole dropdown menu with tons of resources for you during this season of distance learning. One event will be happening tonight at 5:30 pm PST which is a webinar entitled "A Crash Course for Accidental Homeschooling." You can register for it here: Webinar Registration. There are literally hundreds, even thousands of sites that offer great ideas for things to do with your kids when you are stuck inside. Check these out via our new dropdown menu page Free Online Resources.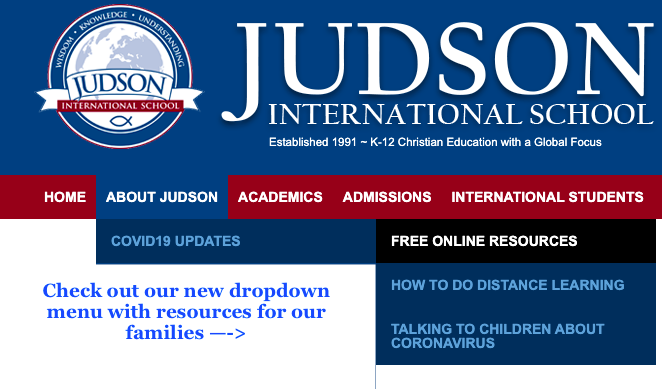 Remember that tomorrow our online parent prayer meeting begins at 8:15 am via Zoom. Please send Ms. Colleen an email if you would like to be included in the video call. Also, please let us know if you have any prayer requests or praises to share with the Judson community. There will be an option to list your requests and praises as confidential.
Click here for the Judson Prayer Chain Form!
Blessings,
Judson International School
Posted 3.20.20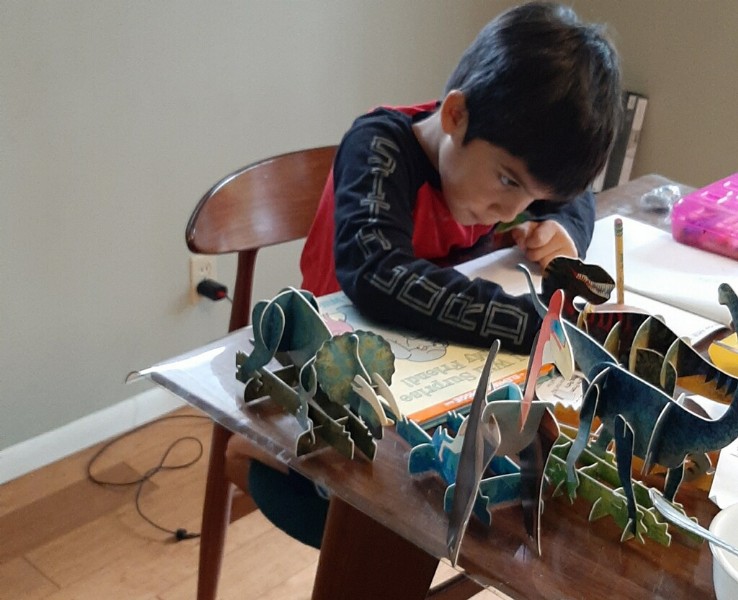 Dear Judson community,
The first week of online learning is now officially done and we are very pleased with how it has gone. We hope you are staying encouraged.
We have set up an online parent prayer meeting on Tuesday mornings at 8:15 am via Zoom. Please send Ms. Colleen an email if you would like to be included in the video call. Also, please let us know if you have any prayer requests or praises to share with the Judson community. There will be an option to list your requests and praises as confidential.
Click here for the Judson Prayer Chain Form!
Finally, here is a poem which we hope will bring you some encouragement and hope.
Lockdown by Fr. Richard Hendrick
Yes there is fear,
Yes there is isolation.
Yes there is panic buying.
Yes there is sickness.
Yes there is even death.
But,
They say that in Wuhan after so many years of noise
You can hear the birds again.
They say that after just a few weeks of quiet
The sky is no longer thick with fumes
But blue and grey and clear.
They say that in the streets of Assisi
People are singing to each other across the empty squares,
Keeping their windows open so that those who are alone
May hear the sounds of family around them.
They say that a hotel in the west of Ireland
Is offering free meals and delivery to the housebound.
Today a young woman I know is busy spreading fliers through the neighborhood
So that the elders may have someone to call on.
Today churches, synagogues, mosques and temples are preparing to welcome and shelter the homeless, the sick, the weary.
All over the world people are slowing down and reflecting,
All over the world people are looking at their neighbors in a new way,
All over the world people are waking up to a new reality,
To how big we really are,
To how little control we really have,
To what really matters,
To Love.
We pray and remember that
Yes, there is fear
But there does not have to be hate.
Yes, there is isolation
But there does not have to be loneliness.
Yes there is panic buying
But there does not have to be meanness.
Yes there is sickness
But there does not have to be disease of the soul.
Yes there is even death
But there can always be the rebirth of love.
Waken to the choices you make as to how to live now.
Today, breathe.
Listen, behind the factory noises and your panic
The birds are singing again,
The sky is clearing,
Spring is coming,
And we are always encompassed by Love.
Open the windows of your soul,
And though you may not be able to touch across the empty square,
Sing.
Have a great and relaxing weekend, everyone! We'll see you back online on Monday. Remember that Friday March 27 will be a regular school day since we had to have our teacher inservice earlier to prepare for going online.
Blessings,
Judson International School
Posted 3.19.20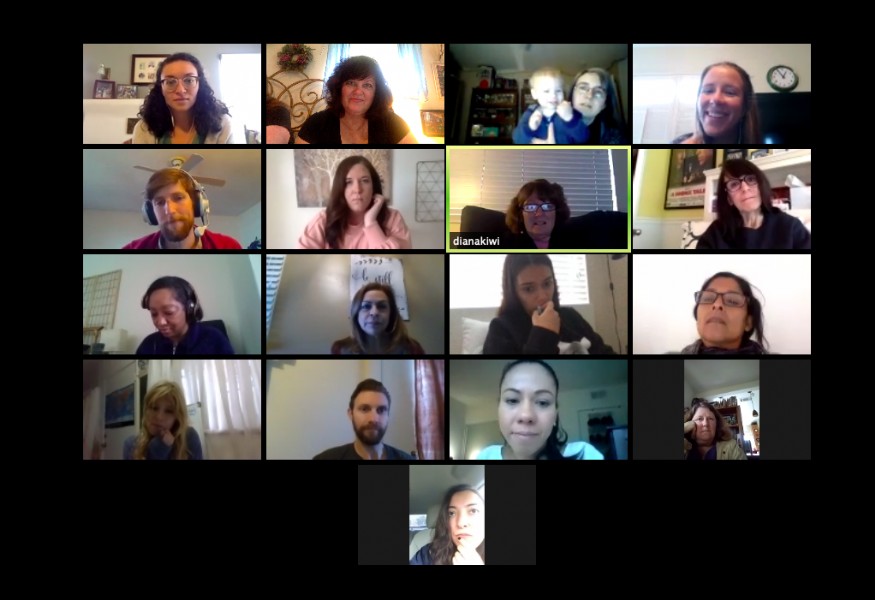 Hi everyone!
We are almost at the end of our first week of online learning. We want to thank all you parents for working with us to make your students' online learning experience so positive. We have gotten some very encouraging feedback from our students:
* I think every teacher is trying very hard to teach us in a not confusing way and trying their best to help us learn.
* Everyone is awesome and thank you for spending time online with us!!!!!! (:
* You guys are so amazing, kinda smart sometimes, and fun.
* They are nice to video chat and they try really hard for us to understand and thrive
* My teachers are all very nice!!!!!!!!!! They are the best teachers in the world!!!!!!!!!!!
* They are doing a great job <3
* I appreciated how they checked in on us to see how we are doing and how they are understanding on how different things are and are willing to be a bit more lenient because of this craziness
* They are patient through online teaching
* I'm glad that they are still able to teach us and are willing to help us even though we have online classes
Please continue to email feedback and ideas to your teachers and/or Mrs. Bjoraker (diana.bjoraker@judsonschool.org).
If you have photos of your kids having fun and creative times with online learning, please send them to Kim Aasland, our director of Admissions and Marketing and she will put them up on our social media. Thanks!
We are praying every grace upon our students, families and staff as we continue on in the grace of God.
Judson International School
Posted 3.18.20
We are very proud of our faculty and students for how quickly and competently they have stepped up to the challenge of online learning. We began on Monday, March 16 with our first day of online classes. Tuesday was an inservice for teachers to evaluate our online learning and continue to plan and develop. Online classes resumed Wednesday, Mqrch 18. We have been focusing first on our core classes to ensure that they are high quality and effective. Now we will turn our attention to other important aspects of our school such as chapel, prayer meetings and electives. We are currently making plans to begin chapel next Wednesday; stay tuned for details. Please note that because we held our inservice this Tuesday, the inservice scheduled for March 27 has been cancelled and this will be a regular class day instead.
If you have any feedback, questions, concerns or suggestions for us about our online learning please direct those first to the specific teacher and/or Principal Bjoraker (diana.bjoraker@judsonschool.org). You can access all of our teacher emails here: Judson Faculty Directory. You can access our administrator emails here: Judson Administrator Directory.
Posted 3.13.20
Dear Parents,
As we said yesterday, we are in a very fluid situation. Today LAUSD has announced that they will close all schools from Monday. Other private schools are closing. Our plan was to have students stay home on Monday for a trial day of distance learning. We will continue this plan, but we will have students also stay home on Tuesday for the day while teachers come in to evaluate how things went on Monday and to prepare to remain online for the next two weeks. The week of 03/30-04/03 is spring break. By the middle of that week we will make a decision whether students will return to Judson on 04/06 or continue online.
We really appreciate everyone's great attitude about this and willingness to be flexible. Please keep watching your emails for updates from me and from your child's teachers. We are working on creating a platform for parents to come together daily for prayer. There will be a lot to communicate to you in the coming weeks, but our goal is for education to continue for your children.
Today teachers are working with their students to prepare them for how class will function on Monday. Once we have determined which online platforms work best for us we will standardize across the school as much as possible. By Tuesday afternoon you will have directions on how to proceed with distance learning for the next two weeks. All students are expected to keep up with their classwork and to be present online at the required times.
Please continue to pray for the situation we are in globally. This morning, at the parent coffee, we were reminded that crisis times are when many are the most open to the gospel, and to look for opportunities to be the hands and feet of Jesus at this time. We know that in all things God works for the good of those who love him and have been called according to his purposes. Romans 8:28. We were also reminded of his promise of protection in Psalm 91.
I am fully available to any of you during the time the children are learning from home. I plan to work at school for some days and can meet with you here, or we can set up a distance meeting. All the teachers will continue to work on preparing lessons and grading work and will be available as needed. We are thankful that we can still connect even as we isolate ourselves.
May God be with you and your family,
Diana Bjoraker MS Educational Leadership
Principal
Posted 3.12.20
Judson International School is closely monitoring developments for COVID-19. We have a response plan in place and are following recommendations for schools by the Los Angeles Country Department of Health. We are also regularly monitoring information from the Center for Disease Control as well as the Los Angeles Unified School District. Here are some specifics:
* We have established a task force to monitor the situation daily
* We have instituted additional cleaning measures for all classrooms and communal areas. All classrooms are equipped with approved disinfectant spray, paper towels and disposable gloves and are being disinfected multiple times per day.
* We have developed a contingency plan for distance learning; we are practicing this with the students and will be sharing information with you about specific details for a practice day at home.
* We are following LA County's Dept of Health recommendations for schools. The department has four stages of response to a viral outbreak and we are currently at stage one which involves increased cleaning measures, increased vigilence of handwashing, requiring that students and faculty who feel sick in any way to stay home, canceling field trips and developing a contingency plan.
* We are updating this page regularly.
For specifics on the COVID19, visit the Los Angeles County Department of Health page: Learn More About Coronavirus