Preparation for College
---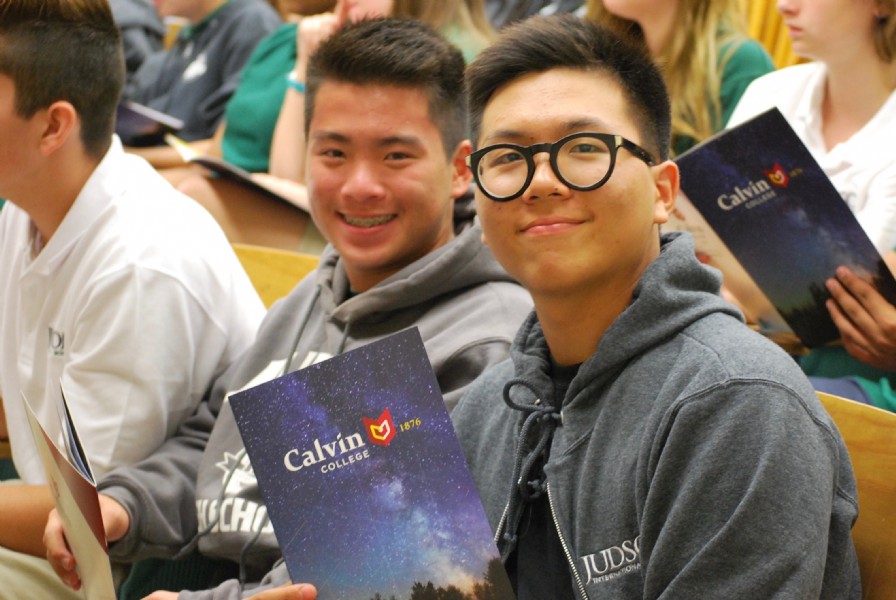 Judson High School graduates are well prepared to succeed in college.
* Our students' PSAT scores are in the top 25% nationwide.
* Our average composite SAT score is 1232 which is in the 80th percentile nationwide.
* We have a pass rate of 72% on our AP exams (CA pass rate is 58%), with 55% of our students scoring a 4 or 5.
* We had a 100% pass rate in six of our 8 AP subjects in 2017 and a 100% pass rate in 4 out of 5 AP tests in 2018.
Every high school student meets with our principal at least once annually to discuss their four-year high school plan and to register for both regular and honors courses. Upperclassmen in good academic standing may apply to take courses at Pasadena City College and they will receive dual credit upon successful completion of each course.
College Acceptances (2014-2020)
Academy of Art Academy
Arizona State University
Azusa Pacific University
Biola University
Chapman University
Concordia University - Irvine
Creighton University
California State University Channel Islands
California State University Humboldt
California State Long Beach
California State Los Angeles
California State University San Diego
Kasetsart University, Bangkok
Liberty University
Maryland Institute College of Art
Michigan State University
Otis College of Art and Design
Pasadena City College
Penn State
Pepperdine University
Pratt Institute
Santa Clara University
Santa Monica College
Savannah College of Art and Design
University of Alaska
University of California Davis
University of Califonia Irvine
University of California Merced
University of California Santa Barbara
University of California Santa Cruz
University of Indiana Bloomington
University of Iowa
University of La Verne
University of Pittsburgh
University of Southern California
Vanguard University
Virginia Tech