Virtual Admissions Center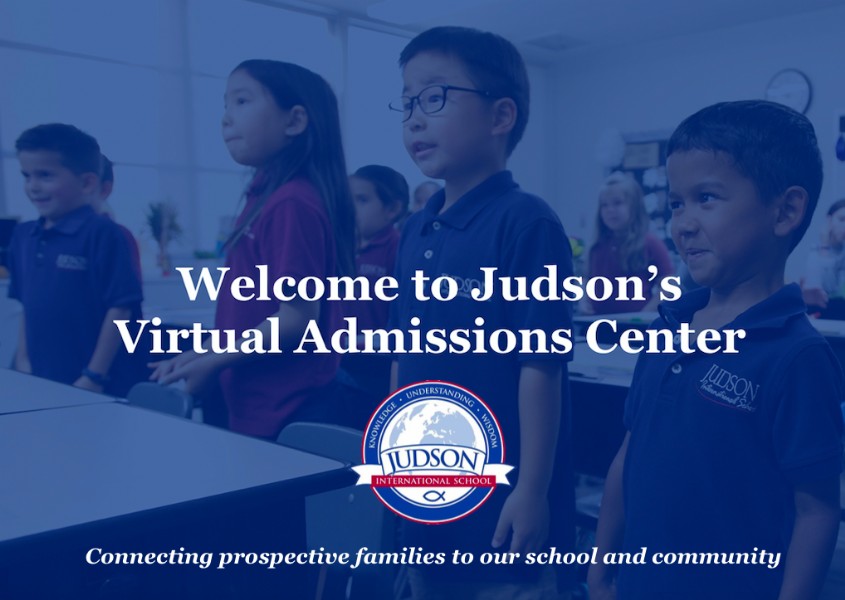 Questions? Call Admissions at (323)505-9239 or email us at admissions@judsonschool.org
We are still accepting applications for 2020-21!
In order to do our part to prevent the spread of COVID-19, Judson International School is currently operating with a distance learning model for grades 3-12. Classes are being taught live via Zoom, Google Classroom and other tools following our regular school schedule. We are offering learning pods for grades K-2 on campus. Although the campus is closed to visitors, Judson School is very much open. Our Admissions Office is operating virtually and we'd love to help you get to know us better.
Virtual Tour
Want to see our school during the quarantine? Check out this special video we made for prospective families during this season of social distancing. Once we are back at our campus, we welcome you to come visit us in person.
Zoom or Phone Meeting
Want to talk with someone from Admissions to get more information and ask questions? Schedule a Zoom or phone meeting. If you are a local family you can meet online with Kim Aasland, our Director of Admissions. Fill our the form below to schedule your online meeting.

International Admissions
If you are an international family, you can meet online with Joyce Graves, our Director of International Students. Email her at joyce.graves@judsonschool.org to ask questions and/or set up an online meeting.
Virtual Shadow Day
Want to see our school in action? You can set up a virtual visit to your classroom of interest. You can do this after your initial online meeting with our Admissions staff.
Ready to Apply?
Our application process is completely online, so you do not need to wait to apply. Begin your application here: