What is an international school?
People often ask us, "What is an international school?" Begun in 1991, Judson has always had a global focus. Our school began as a school for children of the staff of Frontier Ventures, formerly the U.S. Center for World Mission, later becoming an independent school with the same global focus. From its inception, Judson has had an emphasis on reaching out to all nations of the world. Several years after its founding, Judson opened its doors to students beyond our campus and then to students from around the world. Our unique curriculum, the International Christian Curriculum, focuses on integrating global history throughout our learning. Judson is accredited by WASC and ACSI. In 2019, Judson moved to a new campus in Eagle Rock.
While the majority of our student body are local American students, we have students from almost twenty different countries in attendance, most of whom are fluent in English. For English Language Learners (ELL), we have an excellent English Development program including professionally trained teachers who prepare ELL students for the regular classroom. Judson students learn to appreciate, understand and develop friendships with fellow students from around the world. At Judson, students truly experience that the gospel is for every tongue and tribe and nation and people.
Our student body is ethnically diverse:
African American 7%
Asian 35%
Latino 13%
Multi-Ethnic 7%
Pacific Islander 3%
White 35%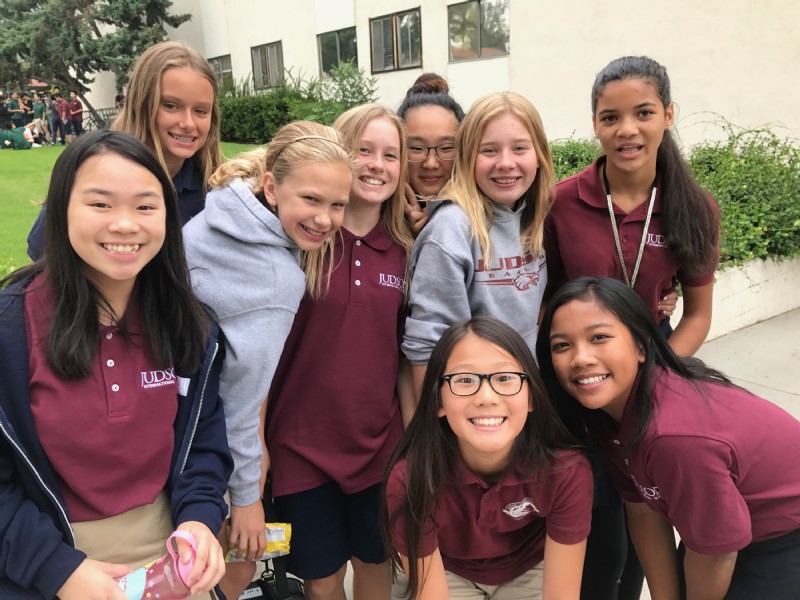 While the majority of our 2019-20 student body is from the U.S., our students and staff represent almost 20 nations:
U.S.A.
Armenia
Belgium
Benin
Barbados
China
Columbia
Egypt
Equatorial Guinea
Honduras
India
Japan
Korea
Mexico
New Zealand
Panama
Philippines
Puerto Rico
Russia