Message from Principal Bjoraker: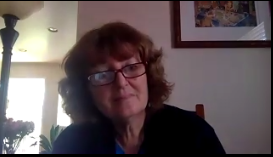 Hello Judson Families,
I miss seeing you all every day. Thank you for how you have been handling our distance learning program. I know this is a huge hurdle for everyone, but we assured that your children's teachers and all the staff have been working full time to keep our school running virtually.
*Next week is spring break. I have told all the teachers to be sure to take the whole week off. They need a break and time to attend to personal issues and challenges that they may be facing.
* We are planning for another month of distance learning. It is too early to conjecture when we may be able to return to our campus. We will be aligning with the recommendations of the CDC and LACOE for the timing of this.
*Monday, 04/06, is an in-service day for teachers to prepare for continuing distance learning for the month of April. Tuesday, 04/07, is a late start for 5th-12th grades, beginning with their 1st period class. It will be an additional in-service day for K-4th for teachers to prepare packets of materials for you to pick up. You will receive details on how to do this on 04/06, but be assured we will follow all the safety guidelines.
*Teachers may assign independent work on 04/06 and 04/07 (K-4). Your child's teacher will be in touch with you.
*On our website we have a link to many educational resources. You can utilize these to keep your children busy next week, as well as at any time you hear, "I'm bored!".
*Parent prayer meetings are held on Tuesday at 8-9am with Zoom. If you would like to participate, send your email to Colleen. On the website there is a prayer request form that you can use. We will pray for you.
*Tuition payments are due next week. We ask that you continue to keep current with your payments as our two main expenses, rent and salaries, will remain the same while we are at home. Judson is dependent of full payment of tuition to meet expenses.
*Remember to be thankful for all that we have been given. This is indeed a stressful time, but there are always others who are dealing with something worse. Whatever we go through, we are in this together and God is with us. Scripture tells us that God will bring good out of difficult times if we are walking with him (Romans 8:28). Let's continue to look for the positive while supporting each other through the difficulties.
With prayers and blessings for you all,
Diana Bjoraker MS Educational Leadership
Principal | Judson International School
Enjoy your Spring Break (March 30 - April 6*)!
* Classes begin April 6 at 9: 16 am for Grades 5-12 and April 7 for Grades K-4
Our first two weeks of distance learning have been a success. We are posting daily updates on our website with information, tips and resources. You can read them all here: Distance Learning Updates. We have also added specific drop-down menus with resources for distance learning, prayer requests, etc. Be sure to check those out: Free Online Resources. We encourage you to get outside and get some fresh air over Spring Break using safe social distancing, of course. Enjoy these pics of our students getting outside during our distance learning.